On-Site Transmission and Driveline Maintenance, Rebuilding, and Repairs
Hamilton's Transmission Experts has three fully-equipped bays and a clean and bright waiting area for your convenience
General Services Information
We are committed to providing expert transmission and driveline maintenance, rebuilding, and repair services. We have all the specialized tools and equipment necessary for your transmission repair needs. Our services include a free written estimate and comprehensive test drive with scanning and diagnosis.
In many cases, there can be a variety of options and estimated costs for your transmission repair and only an Expert can advise you of these options based on your unique circumstances. With these options and an expert recommendation on what would be best, you can be confident that the required repairs are done at a cost that is competitive and reasonable.
We service all types of vehicles including:
Cars, trucks, vans, SUVs
Foreign and domestic
Automatic and manual shift transmissions
4-wheel drive and all-wheel drive vehicles
Personal, business, and fleet vehicles
Vintage vehicles
Hot rods and performance vehicles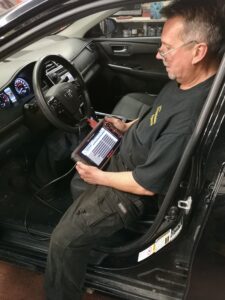 Routine Transmission Maintenance
Is your vehicle due for routine transmission maintenance like fluid and filter changes or routine inspections? Give us a try. Regular transmission maintenance can prevent transmission problems, maximize your vehicle's performance, and extend the life of your transmission.
What We Do
From simple to complex, we offer complete transmission maintenance and repairs. We offer various options, including a selection of high-quality synthetic fluids and filters for your routine transmission maintenance needs.
Our transmission maintenance services include the following:
Free visual inspection for leaks, worn parts, and loose connectors
Free computerized scan
Driveline inspections
Cleaning of the transmission pan and any adjustments as required
U-joints will be lubricated
Bands will be adjusted as required
Replacement of transmission fluid and filter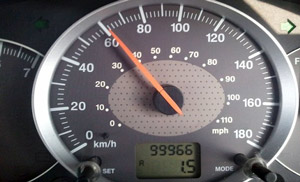 Transmission Repair & Rebuilding
At Hamilton's Transmission Experts, we specialize in transmission repair and rebuilding. No matter if it's your family vehicle used for household activities, a fleet vehicle used for business travel, or your hot rod for the track, our experts can repair standard and automatic transmissions of all makes and models.
How We Help
We use comprehensive inspection, test drives, and advanced touch screen scanning technology to identify all issues that require attention. We can also prepare a free estimate of the cost of repairs, including labor.
Our expert transmission mechanics rebuild all of our transmissions on-site using specialized tools and equipment. We also offer a standard warranty for one-year or 20,000 kilometers, whichever comes first for rebuilt transmissions.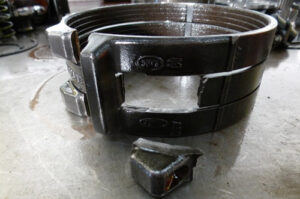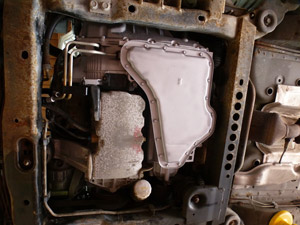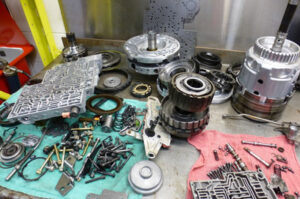 High-Performance Transmissions
When you're looking for more performance, Hamilton's Transmission Experts is the transmission repair shop for your custom rebuilding needs. Maximize your speed with a harder shift, change your torque converter stall speed, implement durability upgrades, and more at Hamilton's Transmission Experts.
Our services do not end with performance transmission custom rebuilds. We also perform gear swaps, install performance differentials, and build custom rear ends. A selection of high quality synthetic fluids is also available.
And if you need some suggestions on upgrades or improvements, our Experts have the ability to make recommendations to get you the performance you want.
Custom transmission rebuilds for your high performance hot rod
Performance transmission tuning
Custom rebuilt rear ends
High quality synthetic fluids
Expert suggestions to provide the power and performance you want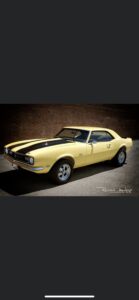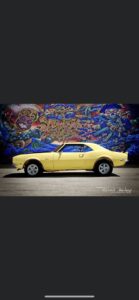 Clutches & Driveline Repairs
When you maintain your driveline in good condition, you can minimize vibrations, noise, and excessive wear of driveline components. With decades of expert diagnostics and troubleshooting experience, we are your full-service driveline and clutch repair experts. Our mechanics can identify any of your driveline issues like banging, grinding, or clunking. We can recommend repair or replacement based on your needs.
Clutches on vehicles that are frequently driven in heavy traffic or on hilly roads will have shortened lives. Clutch disc wear will cause "slipping" and there are many warning signs that your clutch is "slipping" and requires attention. If you need to press harder on the pedal to use your clutch, have noticed a steadily declining gas mileage, or your engine is revving, your clutch may be starting to "slip". We recommend a clutch adjustment and comprehensive test drive every 60,000 kilometers to ensure smooth shifting and optimum performance.
We suggest a clutch adjustment and comprehensive test drive every 60,000 kilometers to ensure smooth shifting and optimum performance. We also offer clutch repair and replacements whenever needed.
Full-service driveline and clutch repair shop
Expert diagnostics to correctly identify drivetrain issues
Routine clutch maintenance and adjustments
Expert clutch repair and replacement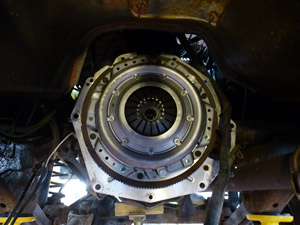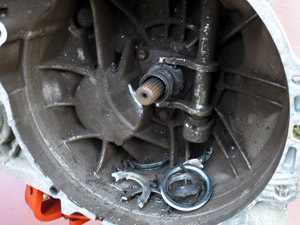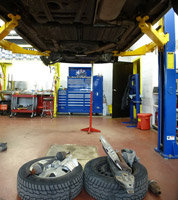 Electrical, Vibration & Noise Complaints
Are you having trouble with electrical issues, vibrations, and noises in your vehicle? No worries, our experts have the required skills and knowledge to solve all your transmission complaints, even when other mechanics have failed.
Electrical
Many shops do multiple repairs and replacements without knowing the right cause of electrical complaints. While electrical problems can be due to a code being set by the engine control module, transmission control module, or other computer modules, only an expert has the skills to diagnose the actual issue causing the electrical problem and repair those components that need attention.
Vibrations
Most often, the cause of vibrations is due to sagging engine mounts or transmission mounts. It may also include a vast number of other possibilities. With our decades of experience in diagnosing and troubleshooting, we can accurately identify the source of your vibrations and competently repair the correct components.
Many transmission repair shops are not capable of confidently identifying the causes of vibration complaints " but with our decades of experience in diagnosing and troubleshooting, we can accurately identify the source of your vibrations and competently repair the correct components.
Noise Complaints
If you hear whining noises from your torque converter, growling wheel bearings, and banging noises from the transmission mounts, it means your vehicle's transmission and driveline needs to be inspected. We identify the source and solutions for noise complaints.
4-wheel Drive & All-wheel Drive
Do you need professional assistance for your 4-wheel drive or all-wheel drive vehicle? We are here to help. From routine maintenance of your driveline and transfer case to your 4-wheel drive that won't engage, we have the required skills to ensure all your wheels are driven.
Maintenance
Visual inspection for leaks and worn parts
Slight adjustments when needed
Lubrication
Alter your transfer case fluid every 60,000 kilometers
Differential and locking hubs were repaired and replaced
Problem Solving
Whenever your drive vehicle is binding up or lost its drive capabilities entirely, we can identify the issue and recommend various options and prices for all required repairs. Whether it's for enhanced safety during harsh weather or keeping up on the trails, you deserve your vehicle's complete efficiency. We ensure you get the full benefits of your vehicle.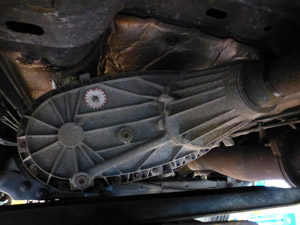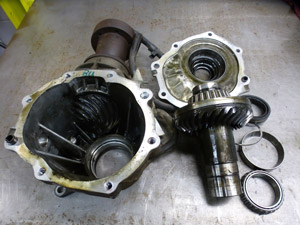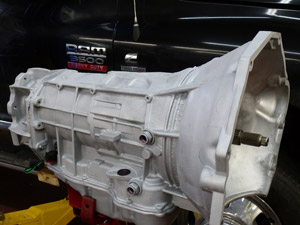 Used Transmission Options
Depending on the make and model of your vehicle, used transmissions may be an affordable option. We partner with reputable suppliers to obtain a reliable used transmission and also accept customer-supplied used transmissions. We install all used transmissions with the same attention to detail as a new or rebuilt transmission.